Basement Luxury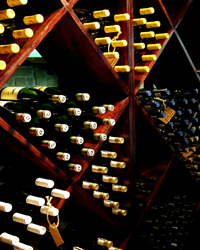 Is your basement a source of untapped potential in your house? If it sits empty or is full of family junk it may be time to explore how you could give this often overlooked space a facelift. Now is your chance to inject some real luxury into your home. Just imagine what the addition of a gym, games room, wine cellar, indoor pool, private cinema, or bar area would do for an average home. These are the sorts of facilities that are the difference between a normal home and something really special and these are all excellent uses for your basement space. No matter which direction you go in with regarding the use of your basement the same elements are a must for creating a truly luxurious space.
Under-floor heating, subtle and varied lighting as well as bold and stylish decoration will all set your underground room apart. Unless you are exceptionally lucky most basements have no natural light, this provides the opportunity to create a dramatic and richly textured scheme set off by a clever lighting design to highlight any natural features of the room or draw attention to artwork, furniture or fittings. Remember that mirrors also help by bouncing the light around the room.
Ensure that your re-modeled basement is a pleasure to use all year round with under-floor heating and cosy rugs and throws.
Why not explore this website for more ideas and tips to create your very own luxury basement space.